Do It Yourself
The #1 Sales and Marketing DIY tools with actionable steps for you to serve all of your past clients with albums.
Done For You 
Our team of Sales experts guarantee immediate and automated growth for your business by serving all of your past clients with albums.
Sell albums to your clients without wasting time.
Get a personalized, professional album assistant to sell albums for you.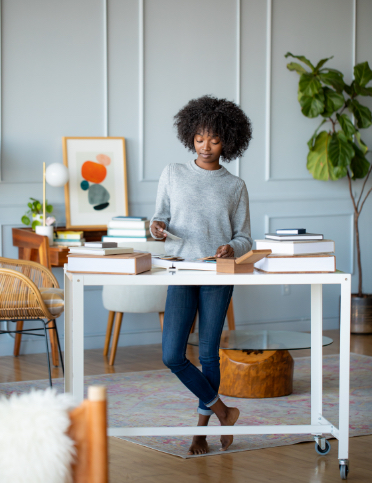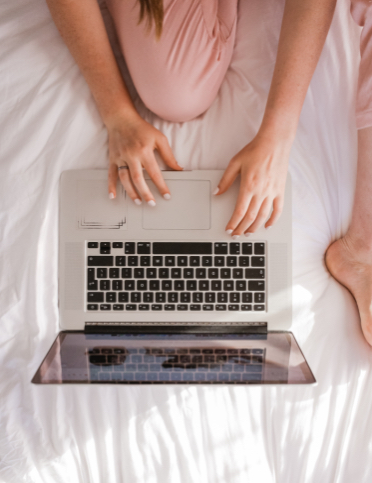 Prefer to do it yourself?
Get the step by step guide, tools, and resources you need to start selling albums today.
Do It Yourself vs
Done For You
Do you want to handle the whole process? Or, have someone manage it all for you? Regardless of which option you choose, we have everything you need.
You know you want to sell albums but your strategy, experience, and confidence just needs a little assistance. That's where we come in. Get the step-by-step guide, tools, and resources you need to learn how to sell albums to clients past, present, and future. We could all use a little help from our friends.
You want to sell albums and you want it done right. That's where we come in. Our experienced album sales team works on your behalf and handles every step of the album sales process for you. From inquiry to order, get albums sales assistance from professionals.
This immediate solution is for those that want to outsource album sales to their past clients and get guaranteed income today.
Do It Yourself or Done For You?
Get the assistance that you need to sell albums. Want a hands on approach? Choose Self Service. Need more time and more sales?
Approx hours to implement
40 – 60
Approx hours to implement
10
01. Application & Review
Due to the volume of people signing up for our service and the attention to detail we want to give each and every one of our clients, we are currently an application only service.
To meet the criteria you need to have been in business for a minimum of 3 years and shooting 20 weddings or more.
If you do not currently meet these criteria, we would still be honoured to serve you. Check out our guide to self implementation and book a call with one of our experts who can assist you on getting the steps set up yourself.
Application Reviewed
Upon reviewing your application and ensuring that we're a good fit, we will send you an email confirmation (and congratulations) with a link to schedule an initial kick-off call at a time convenient to you.
02. We Learn About You
On this call, we will set expectations on what we need from you and we will give you insight into what you can expect from us. If you're happy to go forward, we will arm you with all the tools and information you need to help you get us all the material we require to begin building out your system.
03. We Create Your Sales Assets
During this phase, you and our team will be preparing all of the assets required for a successful launch. From Social Media content to Email Campaign right through to a pricing guide or brochure.
04. We Design Your Clients Albums
After selecting the appropriate images for each wedding, we will begin to design your customers albums. This will be provided to them later in the process inside of a slideshow played to music.
05. Launch Time!
On this call, we'll ensure you're fully satisfied with everything we've done so far and are briefed on the next steps and expectations. This call will be a few days prior to your launch day!
Launch Day
It's go time! We implement the strategy and begin to work with your clients on providing them with incredible family heirlooms. You're in the driving seat and have access to us whenever needed.
06. Sell Your First Album Within 60 Days
Depending on the length of your campaign and offer will dictate how fast we see the results.
Upon successfully serving your client with an album, we will process the payment, order the album and provide you with the profit minus our fee.
Totally hands-off, it allows you to focus on the things you love most!
Do It Yourself
Extensive Sales & Marketing DIY tools for those who will make the commitment to serve their past clients with albums.
Receive free lifetime updates as we uncover
new techniques & strategies.
Done For You
Our team will put your album sales success on autopilot. Ideal for those who wish to delegate their time out to professionals.
We have a very limited number
of spots available.